Kia ora parents and caregivers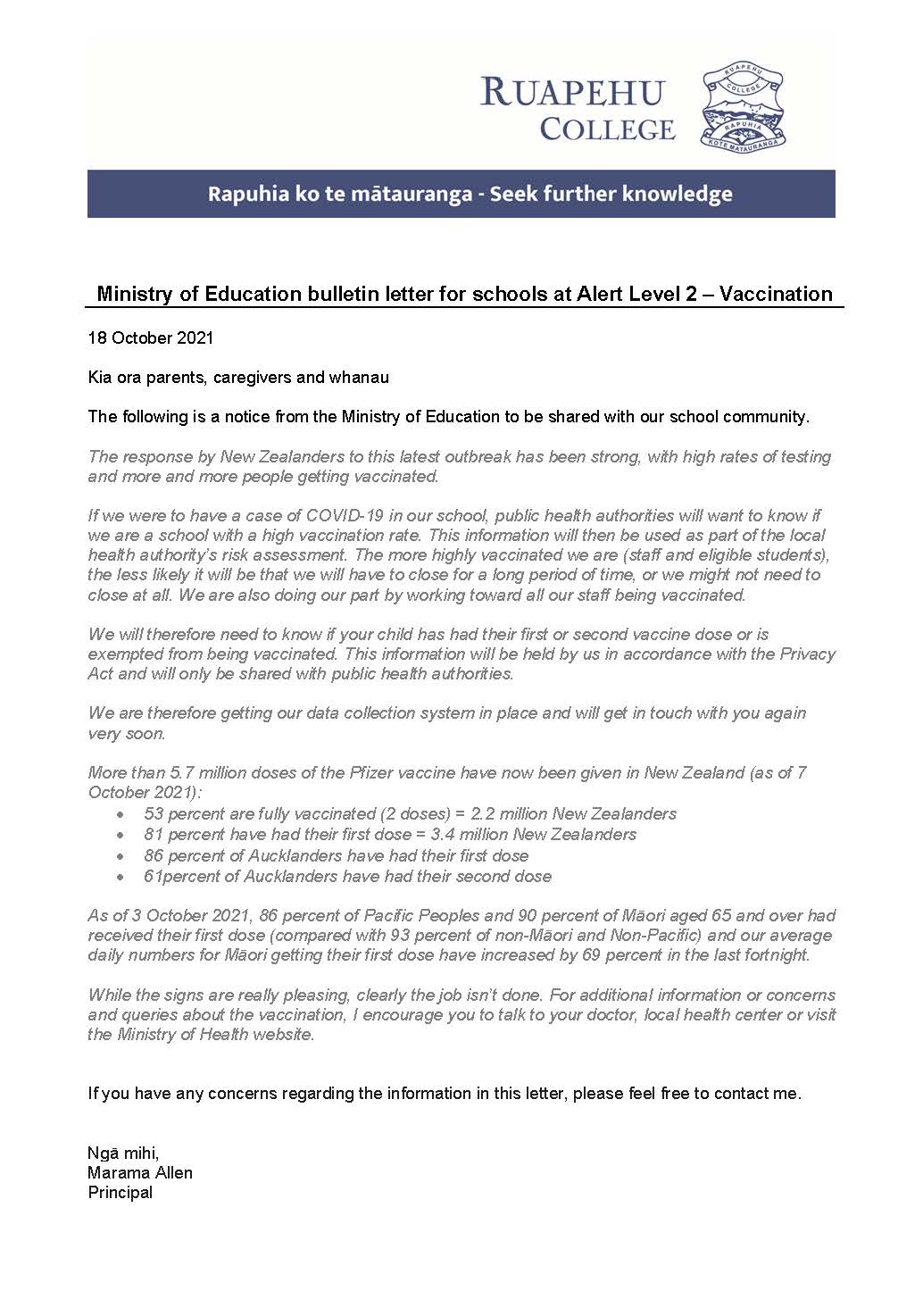 ![]()
At Alert Level 2 there is a very low risk of community transmission and it provides us with a lot more opportunities to engage and connect with others. However, there are still a number of public health requirements we all need to follow.
For us, all the required safety precautions for Alert Level 2 will be in place which includes following the hygiene recommendations. This means there will be a daily clean and disinfect of high-touch surfaces, encourage everyone to frequently wash their hands and cough and sneeze into their elbow.
While physical distancing is not a requirement in schools, we will be doing our best to keep students from congregating in very large numbers and keeping spaces well-ventilated.
Face coverings are not required to be worn in school. The decision to wear a face-covering is up to you and your whānau, whatever your decision it will be respected and supported.
For further detail on our school procedures, refer to the table 'Ruapehu College Alert Level 2 Guidelines for Parents and Caregivers'. Please don't hesitate to contact me if you have any concerns.
Ngā mihi
Marama Allen
Principal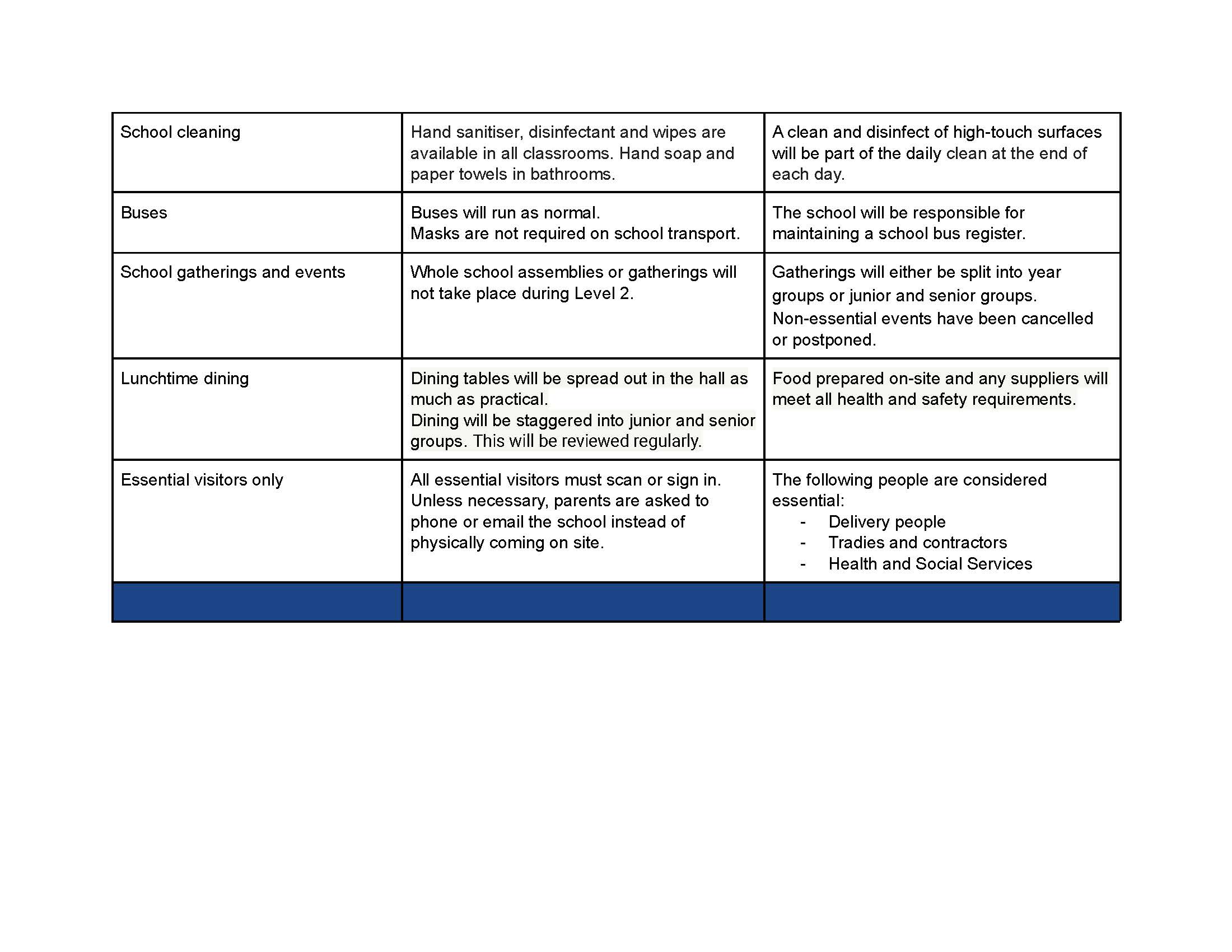 Updated August 30, 2021

WARNING: This post is over a year old. Some of the information this contains may be outdated.